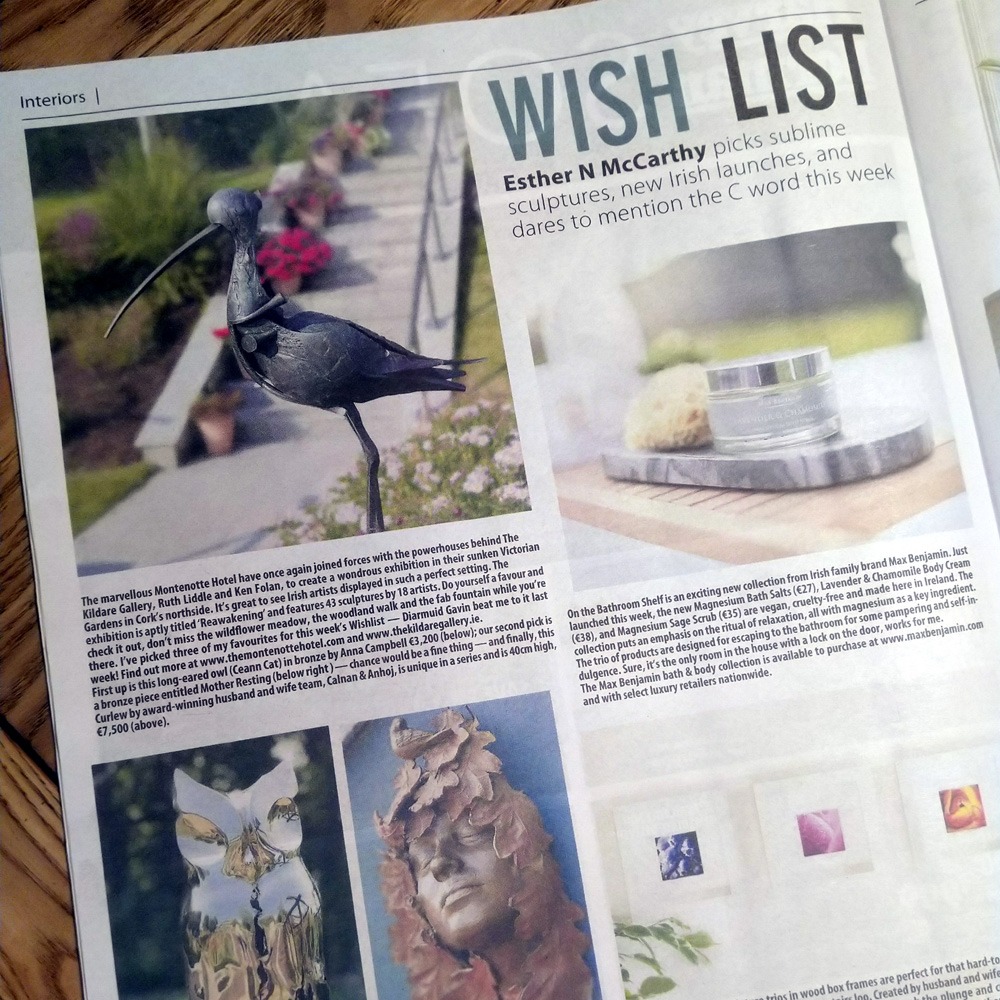 Esther N McCarthy picks sublime sculptures. Irish Examiner 11 September 2021
The marvellous Montenotte Hotel have once again joined forces with the powerhouses behind The Kildare Gallery, Ruth Liddle and Ken Folan, to create a wondrous exhibition in their sunken Victorian Gardens in Cork's northside.
It's great to see Irish artists displayed in such a perfect setting. The exhibition is aptly titled 'Reawakening' and features 43 sculptures by 18 artists. Do yourself a favour and check it out, don't miss the wildflower meadow, the woodland walk and the fab fountain while you're there. I've picked three of my favourites for this week's Wishlist – Diarmuid Gavin beat me to it last week! Find out more at www.themontenottehotel.com and www.thekildaregallery.ie.
First up is this long-eared owl (Ceann Cat) in bronze by Anna Campbell €3,200 (below); our second pick is a bronze piece entitled Mother Resting (below right)-chance would be a fine thing and finally, this Curlew by award-winning husband and wife team, Calnan & Anhoj, is unique in a series and is 40cm high, €7500 (above).