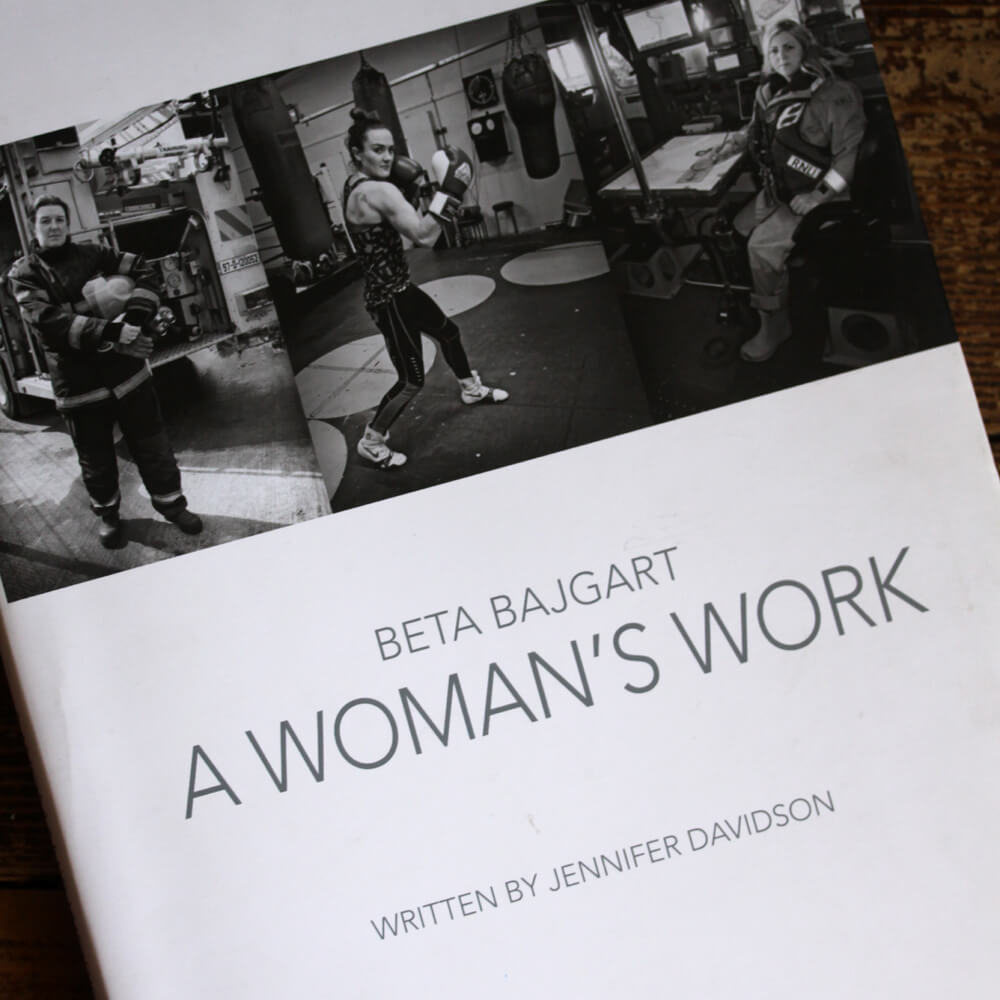 A champion chess player, a mechanic, a pilot, a boxer, a blacksmith, an electrician, a pilot, a fire fighter, a writer, a scientist, a rally driver, a farmer, a percussionist, an undertaker. All extraordinary, beautiful, strong. A Woman's Work is series of beautiful portraits of strong and inspirational women. Captured at work, they challenge expectations of their place in the world. They are role models in every sense.

'A Woman's Work' started out as a set of eighteen portraits of beautiful, imaginative and strong women in creative and unusual, predominantly male professions. Photographer Beta Bajgart has extended the collection into a beautiful coffee table book that was launched by The Tánaiste Frances Fitzgerald on 8th March 2017 in the Dublin Castle. Proceeds from the book are going to charities. Words by Jennifer Davidson.
Beta works as a commercial photographer but in her personal photography projects, she is more interested in people and their stories. A Woman's Work is a testament to brave women who are following their dreams. Some changed paths and some had to adjust to new circumstances and change profession. They all have one thing in common: they are truly inspiring. This series of photographs documents the modern woman's struggle to fully embrace their creative and professional passions. With this project Beta hopes that younger girls will view the women photographed in this collection as role models. And for all women, no matter what age, to be inspired by these dynamic, strong women to cherish their own strength. It is never too late to make a change.